September, 2023
Hi Friends,
HOPE YOU ARE WELL!!
It is October 2023!!
Aloha Everyone,
Due to Maui's wildfires, I will not be playing  my music in Lahaina and the westside of Maui. It is of sadness  that the landmark known as Kimo's Restaurant was lost in the fire.
My relationship with Lahaina had a span of 4 decades of wonderful memories and music. From performing at Blackbeard's, Blue Max, Pioneer Inn, Moon Doggies, Cheeseburger in Paradise, Tigers Bar, Hard Rock Cafe, Paradise Blues, BJs Chicago Pizzaria, Longhi's, Freidas, Maria Lanakila Church, Sacred Hearts School Bazaar, King Kamehameha III Bazaar, Wind Jammer, Kobe's, Theatre Theatre, Jay's Place, Lahaina Yacht Club, Sargents Art Gallery,Lahaina Art Gallery, Gerard's French Restaurant, Captain Jack's, The Banyan Tree, Cool Cat Island Grill, The Wharf, The Baldwin House,  Lahaina 2nd Fridays, and Kimo's.
I will be performing  at
the East Hawaii Jazz and Blues Festival in Hilo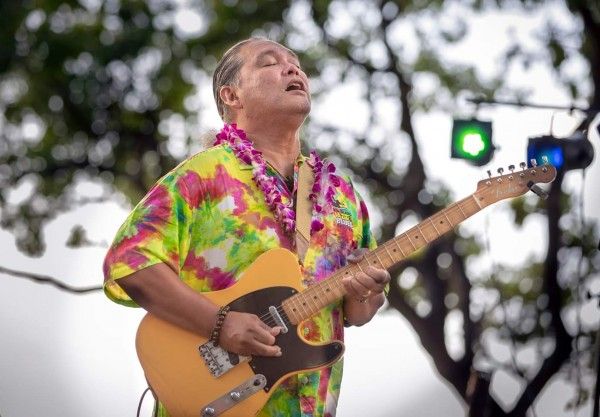 Scroll Down to view a few pic.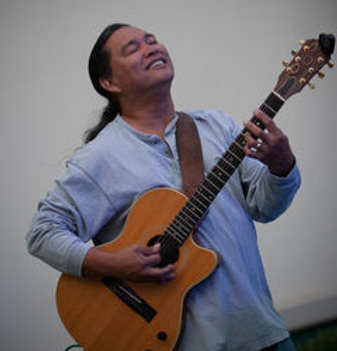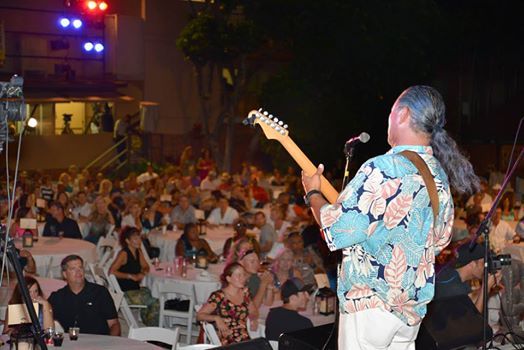 note: If you need to turn off the stream of music, hit the pause button on the tip of the site. You may also navigate the audio  player for other music I play. You can find it in the music. Stay on the site and let the music play!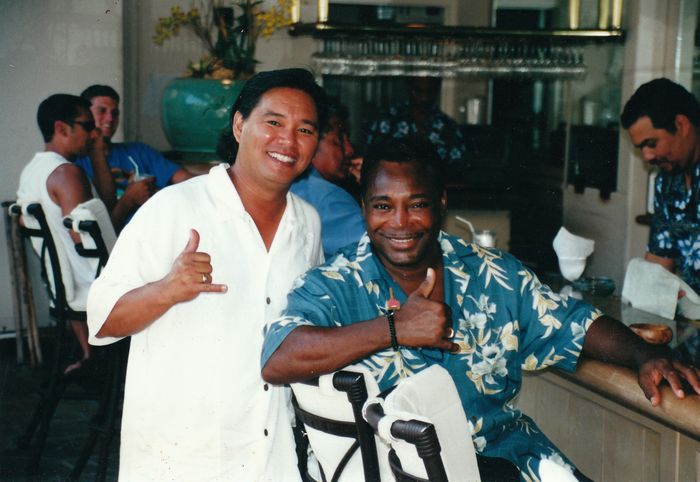 Pic with George Benson. He sat in that day.
Check out hawaiiontv.com:  http://www.mauiontv.com